The 28th Annual Leonard C. Sulski Memorial Lecture 
April 21, 2022, 4:30pm
Unforgettably Improbable: recognizing historic moments in sports with analytics
Professor Tim Chartier 
Davidson College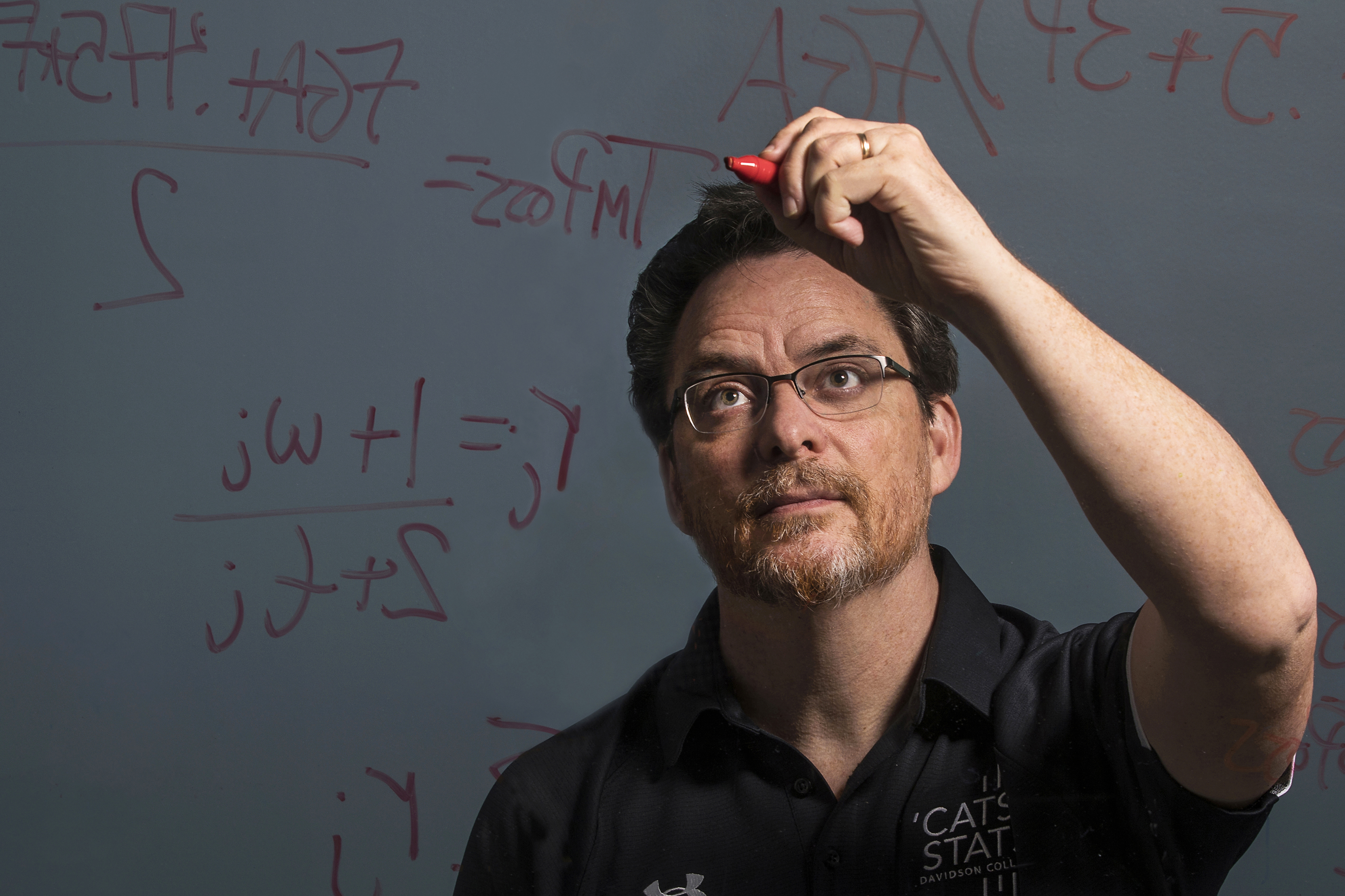 To participate, please register here to receive a link for accessing the webinar.
This year's Leonard C. Sulski Memorial Lecture will be a virtual event. The talk will be followed by a virtual reception. 
Abstract: How can you play sports from the sideline? With math! Sports analytics can offer insights that can otherwise be obscured. From facts and data presented to fans to professional teams with sports analytics staffs, sports analytics is a growing field. This interactive talk allows fans and math lovers alike an introduction to sports analytics. Ever wonder if a moment in sports isn't just a highlight but historic? This talk helps answer this question. Can you match Steph Curry's performance of making 11 of 13 three-pointers, even if you can shoot a bit better than Curry? How likely is it that a legendary oracle of FIFA World Cup soccer predictions was just lucky? Can you match the University of Connecticut's women's basketball team's 111 game winning streak that spanned almost 2 ½ years? By flipping a coin, rolling a die, or using a pencil, pen or calculator, get an introduction to sports analytics and get in the game.
About the Speaker: Tim Chartier is a professor of mathematics and computer science at Davidson College who specializes in data analytics. He consults with ESPN, the New York Times, the US Olympic Committee and teams in the NBA, NFL and NASCAR. Tim has overseen a sports analytics group that can number nearly 100 student researchers each year; the group supplies analytics to Davidson College sports teams. Beyond authoring books such as X Games in Mathematics: Sports Training that Counts!, Tim has worked on Google and Pixar educational initiatives. Tim's authorship, research, and scholarship have been recognized with national leadership positions in the Mathematical Association of America (MAA) and multiple awards including an Alfred P. Sloan Research Fellowship, The MAA SE Distinguished Teaching Award and the MAA's Euler Book Award.